i have a confession to make. i have a daughter. as a matter of fact, i have 2! and today, the second day of my blogging life, happens to be the younger one third birthday.
her name is amelya. the exact opposite of her elder sister alyssa. while alyssa is the gung ho, independent, go-getter girl, she is the adorable, stick-to-the-parents-while-shopping and never ask for anything type. which is exactly why it took her exactly one year to finally receive the lego sets that was supposed to be her birthday present last year.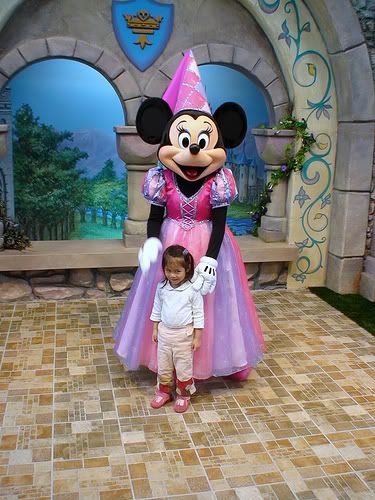 did i mention that she could only claim the ownership of a b@rbie comforter set after much persuasion and convincing for the elder one that it is not hers? at least now i am very much overjoyed to see that she is starting to show her own individuality rather than following and copying her very dominant and demanding sister.
happy 3rd birthday, sayang. we'll cut the cake and have it with satay tonight. hope someday you'd appreciate the fact that you have a blog dedicated to your birthday and virtual first blog from your ayah.
p/s- excuse the huge image. still couldn't manage to download picasa or gimp from the net, grrrr!!! had to use huge images uploaded into flickr